Marching Band: The Next Great Sport?
Is it the sport to rule them all? From competitions to skill level, we may never know...
Hang on for a minute...we're trying to find some more stories you might like.
"
Sport: An activity involving physical exertion and skill in which an individual or team competes against another or others for entertainment."
The hit of a drum, the clicking of the metronome, even the whoosh of the flag. If you've ever attended a football game or stayed after school, these are just some of the sounds you would hear from the Marching Band. But for years now, it has been a much-debated question over whether or not Marching Band should be considered a sport. Strange, right? Especially considering it fits the definition of a sport down to every last word! Marching Band should not be pushed aside from the sports category. It requires physical exertion, it entertains the audience, and it competes against other groups.
Marching band: It is not for the weak!! The physical demands required are equal to, if not more demanding than other sports. From stretching to conditioning to long hours of movement, Marching Band brings it all. Like many other sports, the beginning of a Band day starts with stretching and conditioning. Rather than dribbling a ball or swinging a bat, they're tossing rifles and learning drills. While moving from set to set, you have to be in good physical shape to march and play all at once. Imagine seeing a running-back stop a play so he could catch a breath. It would be no different than a tuba player stopping the performance so that he could catch his breath.
Competitions Vs. Games: Can one tell the difference? Only in the wording. From minor to major, these competitions can last from hours to days. This past season, the Marching Band attended BOA and was given the chance to perform in Lucas Oil Stadium in Indianapolis, Indiana. They competed against not only Kentucky Bands but against bands from all around the world! This is very similar to the all-star basketball games, where players from all backgrounds get together and compete. It is also comparable to Wimbledon and the World Series.
From music to general effects, all the way to equipment, the Band has it all! During a performance, the Marching Band provided wondrous entertainment for the audience. Similar to learning the plays of a football field, you learn the sets of a show. And the show must always go on! Much like soccer, a little rain never stopped anyone. Marching Band only has 15 minutes from the first step on the field to the last step off. Basketball has quarters, baseball has innings, and Marching Band has movements.
"
Marching band requires a great deal of physical coordination and stamina, and requires conditioning and optimal nutrition for all members to perform to their best level."
— Former Drum Major and Band Booster Mom, Christina Humphries
So what do you believe? Is Marching Band a sport, or still just another after school activity? It has many reasons to be considered a sport, some of those being that it requires physical exertion, it entertains the audience, and it competes against other groups. Next time you visit a football game or stay after school, take the time to appreciate the Marching Band and all of their hard work.
Click here to watch a video about ESPN calculating the energy it takes to march a DCI show.
About the Writer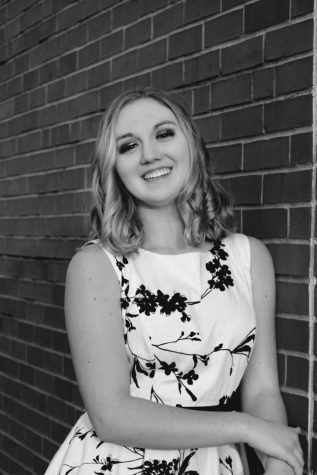 Morgan Fitzpatrick, Staff Reporter
Morgan Fitzpatrick is a freshman at WCHS and this is her first year with The Jacket Journal. Morgan loves to read all types of books and enjoys watching...