Will the Future Be Female?
With five women having joined the race for the presidency, 2020 may just be the year of the woman
Hang on for a minute...we're trying to find some more stories you might like.
As of Wednesday, February 20th, a record number of women have declared they will be running for President of the United States in 2020. These women are all members of the Democratic Party and are all either current Senators or House Representatives. While the simple number of women declaring they are running for the presidency is historic, the women themselves each stand out on their own.
So, who's in the running?
Currently, the five women running are Senator Elizabeth Warren, Senator Kamala Harris, Senator Kirsten Gillibrand, Senator Amy Klobuchar, and Rep. Tulsi Gabbard.
---
Meet The Candidates
Elizabeth Warren has served as a Senator since 2013 and has become a prominent and well-known name in modern politics. Recently, Warren has pushed for Universal Child Care, a heavy emphasis on improving early learning for children in America. Warren is also prominent in taking action in regards to renewable energy, as well as increasing taxes on the very wealthy. Warren is a strong candidate and is already gaining traction among future voters.
---
Kamala Harris has entered her second year as a Senator of California and is a lesser known voice in the political sphere. After announcing her decision to run on Martin Luther King Junior day of this year, Harris has made her opinions known to the public. Harris recently stated that she is for the legalization of marijuana, as well as widespread government funded healthcare. Harris has also explained her strong stance on raising the minimum wage, as well as working to reform the bail system.
---
Kirsten Gillibrand has served as a Senator of New York since 2009 and is quickly making a name for herself after announcing her bid for the presidency. Gillibrand was known in the House of representatives as being a centrist Democrat, but upon being elected to the Senate she has reportedly become far more liberal in policy. Gillibrand has been notably outspoken on the issue of sexual misconduct and sexual harassment in the military. She is also adamant on a women's right to choice regarding abortion.  
---
Amy Klobuchar is the senior Senator from Minnesota and considers herself an "underdog" in the race for the nomination. Klobuchar recently spoke out about a call for action on climate change. Like multiple other Democratic Senators, Klobuchar has been increasingly critical of President Donald Trump and recently stated how Americans "deserve better than foreign policy by tweet". The Minnesota Senator has also been outspoken on taking on online security, something most other Democratic presidential prospects have yet to mention.
---
Tulsi Gabbard is the only female House of Representatives member who has announced a presidential bid. At only 37 years old, Gabbard is the youngest person in the running for 2020 thus far. Notably, the Hawaiian representative previously called for Congress to take action in ending support for Saudi Arabia's war in Yemen, as well as advocating for lowering costs of living, increasing gun control, and keeping Social Security. Additionally, Gabbard is an Iraq war veteran.
---
As the 2020 election draws even closer, America awaits the announcements of other presidential candidates. Yet with the impressive number of women already having announced their runs, 2020 may be the true year of the woman.
About the Writer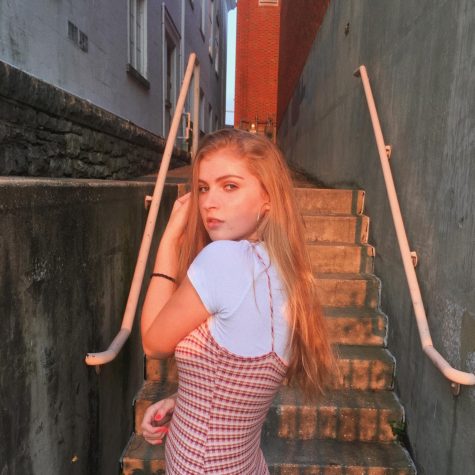 Catie Heerman, Staff Reporter
Catie Heerman is a Junior at Woodford County High School. In her spare time, she enjoys doing makeup, shopping, traveling and playing lacrosse. This is...