WCHS Hosts Dance Gold
A night of fun, food, and fundraising!
Hang on for a minute...we're trying to find some more stories you might like.
Last Saturday, Woodford County High School hosted Dance Gold, an event that stems from the University of Kentucky's Dance Blue. Dance Blue is a 24-hour dance marathon in which participants are on their feet for the entirety of the fundraiser. The participants of Dance Blue fundraise money for Dance Blue Kentucky Children's Hospital Hematology/Oncology Clinic, as well as research for UK's Markey Cancer Center. During its thirteen years of existence, Dance Blue has raised over 13 million dollars. For more information on Dance Blue's mission visit http://www.danceblue.org/about/.
Dance Gold is a shortened version of Dance Blue, hosted by WCHS's Beta Club. It's six hours long and features various games, guest speakers, hourly line dances, contests, delicious food, and even Zumba. Each hour of Dance Gold had a different theme.
The night started out with learning the hourly line dance. It was tricky at first, but by the end of the night, everyone had it down.
After that, a Zumba instructor from Falling Springs taught a class. In the time between the hourly line dances, people had the option of playing games such as cornhole, nine square, badminton, spike ball, volleyball, and basketball.
Halfway through the night, Bojangles was provided for all of the participants. Later, there were two guest speakers who talked about how childhood cancer had personally affected their lives. One of the guest speakers brought her son, who survived cancer. She discussed how Dance Blue was instrumental in his recovery.
"
Every little bit helps and our school alone was able to raise $4,200 to help combat childhood cancer."
It's hard to see the impact of raising money for something as simple as a dance marathon until you witness it first hand. Every little bit helps and our school alone was able to raise $4,200 to help combat childhood cancer. Dance Gold is a great way to have a fun time with your friends, all while raising money for a great cause!
About the Writer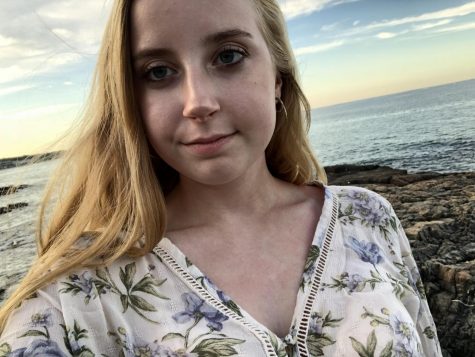 Ashlyn Martin, Staff Reporter
Ashlyn Martin is a Junior at WCHS. This is her first year writing for The Jacket Journal. She's very excited to learn about the ins and outs of journalism....