Old Team is Gone, New Team is In
Woodford County's football team has a new lifting program this season and it's just getting started
Have you ever wondered what football teams do during the offseason? While they're off the field and away from the Friday night lights? From the sound of it, it's a rough time to go through. Not only do they have to be ready for the regular season but they have to be ready for the hardships that come with the game of football. Over these past four seasons since Coach Johnson took over there has been multiple staff changes as in who is the offensive and defensive coordinators. Changes in coaches mean there are changes in how things are done around football programs to be a contender for the state championship.
"
A football program is built around the type of culture it has.
— Coach Johnson
One of those factors that may lead the team to at least a winning season is the fact that they have incorporated a new weightlifting program and one that is made to get players stronger, quicker, and to ensure that there are more W's than L's at the end of the season. The new lifting program is a military workout and is used to increase how much you lift by 15-25 pounds a week. The program does work well and has resulted in huge improvements for those who show up and come to work.  Though it can be challenging when you first show up, just like anything, you do once you get used to it, it starts to get a whole lot easier.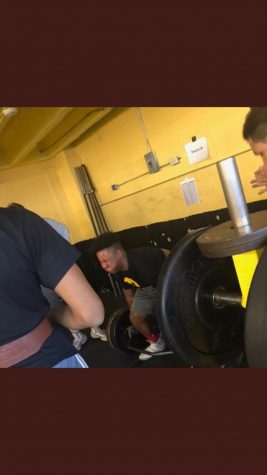 Going to these practices and seeing what it's really about is an entirely new thing that I witnessed and no one is standing around. There's just a whole team working hard to achieve one goal and that is to win as many games as they can.
After the practice, I stopped to talk to rising senior Amartae Rice to ask him what the expectations are for the new season knowing that the lifting program can change a whole lot for a team that hasn't won a whole lot. I asked Amartae, how huge are the expectations that the coaches are giving the team and how can you guys improve from last year? He said, " Yeah, the expectations are huge and we're trying our best to reach those expectations. Though I think we have a huge advantage to improve from last year mostly because of the hard work that we're putting in during this offseason."
The workout consist of main lifts which is squatting, benching, and dead-lifting. Then there are lifts called "sister lifts" which go along with the main lifts and they are a certain percentage of weight that you did during the main lifts. Though these lifts require less weight, they are just as hard as the main lifts and can make you wake up sore in the morning.
The team is excited to get the season started and can't wait for what may come next for them in the new region that is being placed during the next school year!