Adopt, Don't Shop
A different and fuzzy way to give back to the community this season!
Hang on for a minute...we're trying to find some more stories you might like.
All of these photos were taken December 8th, 2018 at the Woodford County Humane Society. Ashlee Denington and I, Annie Denington, took these photos. I want to note that none of these pictures have been changed in any way except for being flipped to make them look right.
I didn't know what to expect when I went to the Woodford Humane Society, but it certainly wasn't what I saw. I saw rooms filled with cats in the front. If you go down a little hallway, to the right of the first room you'll go through a door that leads to a vast room filled with kenneled dogs. It was quite heartbreaking, not to mention eye-opening.
Currently, they have over 100 dogs and cats available for adoption and one rabbit. Dogs are so loyal to their family and what do some people do to repay that loyalty? Abandon them like they are dirt. I know there are some legitimate reasons why some people get rid of their pets but it's still sad. Pets are meant to be part of the family. They aren't supposed to be a present for little Jimmy and then returned a month later.
While at the humane society, they were conducting an adoption drive, so many people were looking at the animals.  I, personally, fell in love with Lula, a cat in one of the many cat rooms.  Lula was a beautiful gray color and very sweet and loveable.  All I wanted to do was sit and love on her.
"
Due to the high numbers of animals in humane societies, please Adopt, Don't Shop for a pet!"
I've gathered some statistics and facts from  https://www.aspca.org/  and https://www.humanesociety.org/. According to ASPCA, about 6.5 million animals go into animal shelters yearly. About 3.3 million of those animals are dogs, and about 3.2 million are cats. Each year about 1.5 million shelter animals are euthanized. I was able to talk to Jenny at the Woodford County Humane Society, and she told me that they see more adoptions around this time, but they don't see a huge increase in surrenders after the holidays are over.  Due to the high numbers of animals in humane societies, please Adopt, Don't Shop for a pet!
There are many ways to help support our local humane society, especially during the month of December.  They are offering Pet Photos with Santa at Petco for a small donation.  They have Santa Claus for Paws Wish List if you are interested in donating needed items for the humane society.  And of course, you can always ADOPT during the Adoption Drive going on through December 22.  Remember three simple words…Adopt, Don't Shop!
About the Writer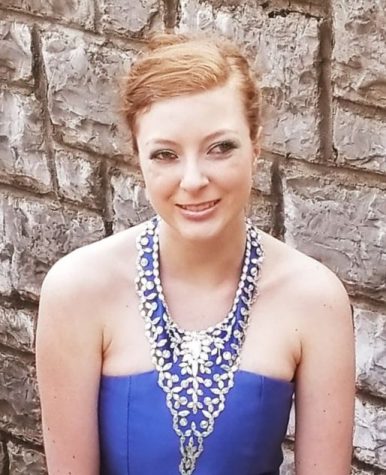 Annie Denington, Staff Reporter
Annie Denington is a senior this year. She loves reading, writing, horses, Supernatural and hanging out with friends and family. You're most likely to...