The Yuko-En Garden: Winter Edition
Take a tour around a beautiful Japanese garden found in Georgetown
Hang on for a minute...we're trying to find some more stories you might like.
Yuko-En is written like this in Japanese 湯コーエン and means Hot water Cohen.
In Japanese culture, orange is a very important color. It means love and courage.
This was built for the practice of original Raku firing technique. Raku is loosely translated as "happiness by chance." Only Raku families in Japan say "Raku." In America, we say "raku" lowercased because it describes the beautiful process by which we have been inspired and adapted to our own work.
The kiln house is not used to make pottery but you can rent it for a party or wedding.
The fish that live in this pond are called koi. Koi, in the Japanese culture, symbolize good fortune or luck they also have the meaning perseverance in adversity and strength of purpose. One trick you can try is clapping in one spot, the koi fish will come straight towards you in masses.
There isn't anything living in this one but nevertheless, it has very beautiful scenery around it.
This pond has algae covering it over so I couldn't really see the water.
This provides a small amount of filtration for the pond.
Since this garden is called Yuko-En on the Elkhorn, this is the north part of the Elkhorn Creek.
This is a replica of a traditional Japanese gate.
For more information: https://georgetownky.com/yuko-en-on-the-elkhorn
About the Writer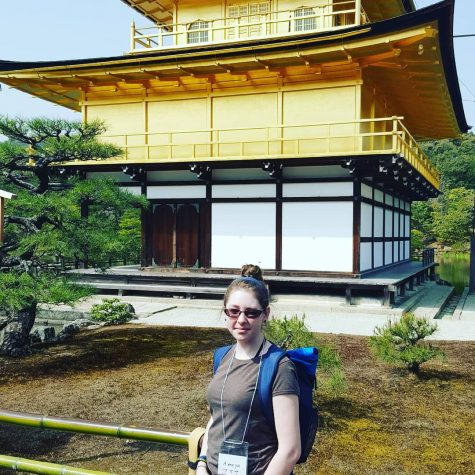 Amaya Patrick, Staff Reporter
This is Amaya's first year on The Jacket Journal. She is very excited to share information and just be a part of The Jacket Journal. Her favorite interests...