Why You Should Watch Shane Dawson on YouTube
Topics on why Shane Dawson is one of the most interesting YouTubers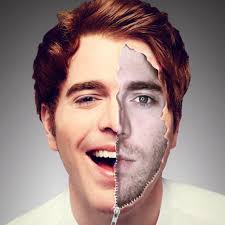 Hang on for a minute...we're trying to find some more stories you might like.
Have you ever been on YouTube and just couldn't find anything that meets your interests, or even sparks your mood? Well, you should definitely check out Shane Dawson. Shane Dawson is a creator that has been on the YouTube platform since early 2008. Shane is an actor, musician, and a sketch comedian who is very famous for his YouTube videos more than anything. This YouTuber puts out content centered around the wildest things you can think of.
Some of the more exciting works that Shane Dawson has put out are his many videos of himself and his friends exploring famous haunted places such as a famous haunted hotel in LA, that many people like to visit for a good scare, named "The Hollywood Roosevelt." Shane has visited a haunted ghost ship, named "The Queen Mary" where he did a series on how he managed throughout the night of the torturous evil he hoped to seek on the ship. Shane recently teamed up with another YouTuber known as "Grav3yardgirl," where they both explored a so-called haunted Toy Store. Needless to say, that series ended very weirdly.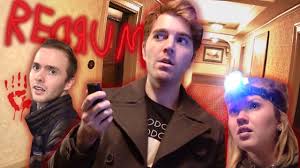 Shane Dawson is most famously known as the guy on YouTube who does conspiracy theories. Creator Shane Dawson has been talking with his fans a lot recently about the creepy different ways you should think about the life that you are living in. He talks about the eerieness things such as "Are aliens actually real?", "Is the Government hiding certain things from us?" or "Is this famous person in the Illuminati?" Dawson talks about some really cool things that not a lot of people like to discuss with others, and he actually does a very good job with his execution. If you are someone who likes these creepy, mind-blowing, topics you should most definitely check his conspiracy videos out. Shane Dawson is very different from other YouTubers, Dawson has always created so-called "vlogs" ever since he first started his channel. If anyone knows anything about YouTube, then you'd know that vlogs are very popular this generation. Shane Dawson has such a genuine personality and never hides who he is. He talks about his insecurities, his life problems and takes his viewers along the ride with him. Many people enjoy Shane mostly because of his very dark humor. Shane has talked about how he could care less about the "views" but just something that can be entertaining to his viewers.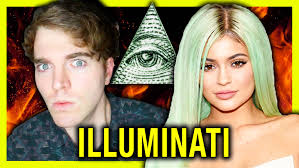 Here recently, Shane has put out three different series talking to three different people, Jake Paul, Grav3yardgirl, and Jeffrey Star. These three people have been controversial in the internet world. Shane's goal is to really open up the eyes of many people who he feels should see the different sides and raw footage of sit-down talks. For example, Shane uploaded a three-part series interviewing all sides of the story on the TanaCon Convention, which was run by another famous YouTuber, Tana Mongeau, and it ended very very badly. Shane has also interviewed the internet sensation Jake Paul who is one of the most well-known YouTubers today. Dawson got into some very personal issues in this series such as "Is Jake Paul a sociopath?" He digs very deep in Jake's life to find out the truth of who Jake Paul really is. Shane Dawson has serious talks with the people who are in Jake Pauls life, or who were in his life and had a falling out. Dawson digs into topics with Jake Pauls current girlfriend Erika Costell and takes her views on who really is Jake Paul and why would people dislike him. I would recommend watching Shane Dawson, you will get a good laugh out, cry, and learn things.