You Were Made For This
Woodford County Young Life
Hang on for a minute...we're trying to find some more stories you might like.
Young Life is part of a world-class organization for teenagers. The staff and volunteers of Young Life Woodford County enter into the world of kids focusing on what matters most to them — fun, adventure, friendship, and sense of significance.
"
Young Life is in the world of high school — learning kids' names, hearing their stories, having fun and sharing with them the great news of a God who loves them."
In doing so, they earn the privilege of talking to adolescents about something they think matters most of all — the truth about God and His love for us.
Young Life in Woodford County is run by Area Director Jordan Branham. You might know him as "Old Grey", the guy with grey hair who visits the lunchroom periodically to visit with those of us in Young Life and anyone else willing to talk with him. Jordan says, "This is the greatest job in the world because I get to hang out with young adults, help them make good decisions, encourage them to become leaders of character, and have all kinds of fun while doing it, regardless of who they are, where they come from, or what they believe.  The best part is getting to introduce my young friends to an abundant life in Jesus Christ".  And Jordan is not alone.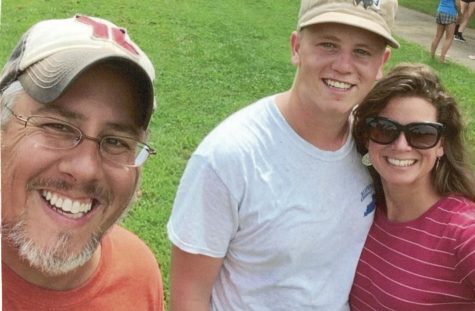 "
Young Life doesn't start with a program. It starts with adults who are concerned enough about kids to go to them, on their turf and in their culture, building bridges of authentic friendship. These relationships don't happen overnight — they take time, patience, trust and consistency. "
Young Life is full of caring adults ready to come alongside kids in this great adventure.  Along with eight volunteer leaders,  Jordan's wife Nikki is a big part of the program.  She opens up their home almost every Sunday and Monday for Campaigners and Club, providing an environment for students to have fun and be themselves without any judgment, while at the same time, welcoming and expanding your faith.  We eat, we laugh, we talk, and we cry.  It really is the best night of the week!
Along with the weekly gatherings, each summer Young Life will take a trip to one of their teenage resorts nestled in various states all over the country.  The leaders say Young Life camp is "the best week of your life" and I wholeheartedly agree.  I have been there twice as a camper and even spent a weekend on Work Crew serving campers.  I was skeptical at first, but after experiencing camp I can honestly say that it really is the most fun and impactful thing I have ever experienced.  I love that I am not the only one that feels this way.
I asked a couple of current and past high schoolers who were a part of Young Life three questions: "What do you like about Young Life? Why do you love Young Life? Why should everyone know about Young Life?" These are their answers.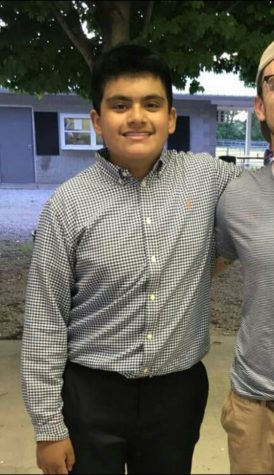 "What I like about Young Life is how we hang out a lot and have tons of fun interacting with other great people around you that you get to talk to. I love Young Life because it gave me new friends. It helped me be able to say that I participate in being in something outside of my school. You get to learn lessons about God and because of this club, I see God differently now in a good way . . . People should know about it because it gives them some perspective, and it really changes people's lives like mine. At first, I didn't really have a reason to believe in God other than I was taught to but now I do!"
"
I like that anybody at Young Life can be their self no matter what. "
— Tiffany Hibbs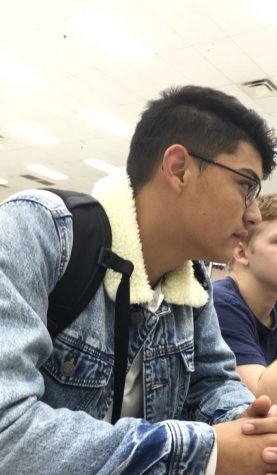 "Well, what I really like about Young Life is how friendly the leaders and people are in general — how they really care for you and really make you feel like you're a part of something. Why I love Young Life is how easy it is to talk to the people there. When I first went I was super nervous and had no idea what to expect but after a while, I really looked forward to going to YL. What newer people should know about Young Life is that it's very fun and different atmosphere which makes you feel good and has a different feel to it especially once you start to know people you become more like family, and is definitely worth going to."
"
People should know about it (Young Life) because it gives them perspective and it really changes people's lives like mine. "
— Ulises Hernandez
I'm personally a part of this program, and it has honestly changed my life for the better. When I first heard of Young Life, I thought it was weird and going to pressure religion upon me but that wasn't the case. There's so much more to it than that. One thing that I really love is the diversity within this group. You see young adults — men and women of all ethnicities and abilities being introduced to Jesus Christ and growing in their faith. You also create these friendships that will continue to be there once you leave high school.  Young Life is for everybody!!
"Young Life…you can't really find anything else like it!" – Jack Paris
Learn more about the program near you with the link listed below:
https://woodford.younglife.org/Pages/MakingAnImpact.aspx
Below is a link to the official Younglife program:
https://www.younglife.org/ForEveryKid/HighSchool/Pages/default.aspx
Interested? Stay up to date by following @younglifewofoco on Instagram!!!!!