Soccer Stars!
The top scoring and assist leaders in Kentucky for both boys and girls soccer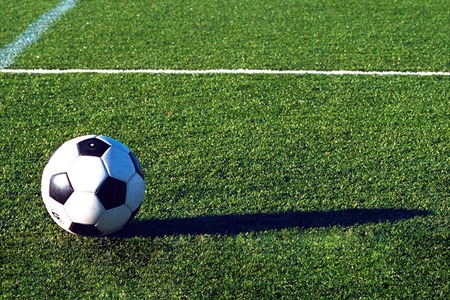 Hang on for a minute...we're trying to find some more stories you might like.
Throughout Kentucky, there are many soccer stars, but I'm going to show you the top scoring and top assist-making for both girls and boys.
First, we have the two top scorers in the state of Kentucky: Slayden Sizemore from Jackson City, Kentucky and Jarrett White from Wolfe County, Kentucky.
Slayden Sizemore goes to Jackson City High School. He is tied for first place in the state of Kentucky for most goals with Jarrett White. Slayden has scored 50 goals in 20 games and he averages 2.5 goals a game.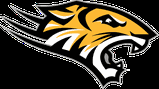 He has scored 60% of his team's goals. His team went 7-13-0 this year, but that did not stop him from getting his goals.
Jarrett White is tied in first with 50 goals also, but he has only played 17 games. His average is 2.9 goals per game. Jarrett is a senior at Wolfe County High School and also does track and field for his school; he runs 4×100 relays. This year, Wolfe County went 9-9-0 with Jarrett scoring 50 out of the teams.
Then we have the top player with the most assists in Kentucky: George Romero. He has 31 assists in 17 games.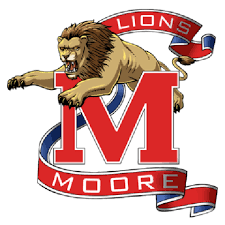 He averages 1.8 assists per game, and not just that, he had eight goals to top it off in his 17 games. He is the second leading scorer for Moore this season. He goes to Moore High School in Kentucky. Moore went 7-8-2 this season. His team went on to win the 23rd District Championship 2-0 against Southern but fell short in the semifinals for regionals in the penalty shootout against Fairdale. George has assisted for over 55% of his team's goals this year, making him an amazing playmaker.
Behind him, in second place for the most assists this season is Nick Bokeno. Nick Bokeno had 28 assists out of 18 games. He averaged 1.6 assists per game. Nick has assisted 47% of his team's goals. Nick attends Murray High School in Kentucky. Murray went 11-6-1 this season. Nick also had six goals this season, making him an overall good player. Murray lost in the first game of districts against Mayfield. Nick scored the tying goal to send them to penalties where it just wasn't enough to beat Mayfield, so their season ended early.
Now we take a look at the girls' top leading scorer and assist-maker.
The top leading scorer for girls is Taylor Hall from Easter Carter High School in Kentucky. She has scored an outstanding 70 goals in 20 games. She averages 3.5 goals a game. Taylor has score 71% of Easter Carter's goals this season. Easter Carter went 11-7-2 this season. They went on to win the championship for district 62 against West Carter 9-1 with Taylor scoring five out of the nine goals. But lost in the first round of the 16th region to Ashland Blazer.
In second place for most goals scored this season is Elizabeth Burchett. Elizabeth has scored 58 goals in 24 games. She averages 2.4 goals a game. Elizabeth goes to Prestonsburg High School in Kentucky. She is sixteen years old, and her dominant foot is her right. She plays FW for varsity. Prestonsburg went 16-7-1 this year with Elizabeth scoring 47% of their 123 goals. Prestonsburg won their district championship 1-0 against Johnson Central. They went on to the 15th region championship but sadly lost 1-4 against Lawrence County with Elizabeth scoring their only goal. But it wasn't enough.
The number one leader for assists in Kentucky goes to Raychel Mathis. She had 34 assists in 22 games this year, averaging 1.5 assist a game. She goes to Graves County High School in Kentucky. Graves had an outstanding season. They went 18-3-1 this season. Raychel played a big part in helping out with the team. She assisted for 30% of her team's goals. Graves made it to the 2nd District Championship but lost to Marshall County 2-0. They went on to the 1st region Championship, where they fell short to Marshall County again 2-1. Raychel not only had 34 assists but she also had 29 goals this season making her an all-around player.
"
Ellie Webb is Passionate. Loves the game and this team. Works hard in practice and harder in games to help make herself and the team better."
— Coach Heath Webb
In second place for the most assists, this season is Ellie Webb. She managed to get 33 assists in 21 games—an average of 1.6 assists per game. She is a senior this year and goes to Lawrence County High School. Lawrence had an amazing season; they went 19-2-0, going on to win their district championship 9-1 against Belfry with Ellie assisting three out of the nine goals that game. They also won the 15th Region Championship against Prestonsburg 4-1 with Ellie assisting two out of the four goals. Their coach has given each player a word that best describes them based on his time coaching them. He has given Ellie passionate. Ellie had an amazing season racking up 33 assists and scoring 12 goals.
About the Writer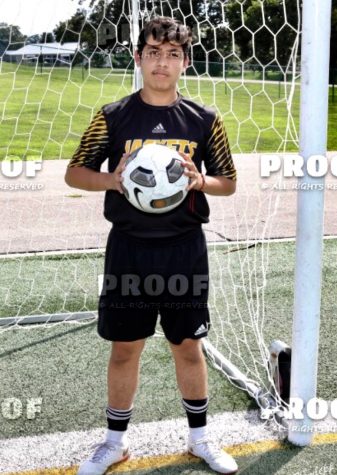 Hector Aguilar, Staff Reporter
This is Hector's first year on The Jacket Journal and he can't wait for what's to come. This will be Hector's second year playing  for the Woodford Boys...