Scary Rides, Scary Times
Kings Island's Halloween Haunt is definitely over the top spooky
Hang on for a minute...we're trying to find some more stories you might like.
Do you enjoy scary events for Halloween? Have you ever gone out of the house or your neighborhood to enjoy some haunted events? Well, either way, you may want to see the huge tourist place in Mason, Ohio called the Halloween Haunt at Kings Island; and let me tell you it's an amazing experience seeing all the amazing electronics that move and actually connect with you throughout the experience. Despite it no longer being Halloween, the rides are still open for you to enjoy! During the day the place may be dead but at night it comes alive with lights and things that could be lurking behind you!
If you have a little brother or sister that enjoys to dress up for Halloween, don't worry, they can dress up when going to Kings Island, and if you want to dress up, well, you can too! If you enjoy trick or treating too much, and you're afraid you'll miss it, there's trick or treating at Kings Island, although it's called the Great Pumpkin Fest. If you're someone that enjoys popups and scary creatures you'll like the haunted house they have.
The haunted house definitely isn't your typical neighborhood one every year, this one is huge. It contains all sorts of creepy things for you to see. One thing you might want to think about is the weather when going, because it may be chilly or windy but that doesn't mean you can't enjoy your time at one of the coolest haunted places near you.
One thing that I haven't mentioned is the very cool haunted mazes, and they're lots of fun if you know how to get out the right way. There may or may not be things lurking inside the maze, so beware. Though these things may or may not be scary for you, I ensure you that, if you go with your family or friends, you are surely going to enjoy your time at this fantastic attraction that's only an hour away from Versailles.
About the Contributor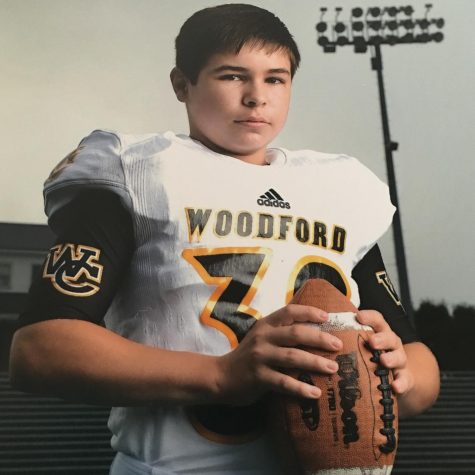 Casey Humphreys, Staff Reporter
Casey Humphreys is a senior at Woodford County High School, and it's his first year being part of The Jacket Journal team. This year marks Casey's fourth...