Fear at Fright Night
Reviewing the fearful theme park known as "Fright Night"
What is Fright Night? 
Fright Night is a fear-themed park at Jacobson Park in Lexington. There are three different attractions including Dark Forest, Candy Land, and 13 Doors. They all focus on your worst fears, whether it be the dark or clowns. People dressed up as scary creatures jump out, follow you around, and chase you with chainsaws to scare you. We went to fright night a few weekends ago and are here to report on how it is and if you should go.

Loading ...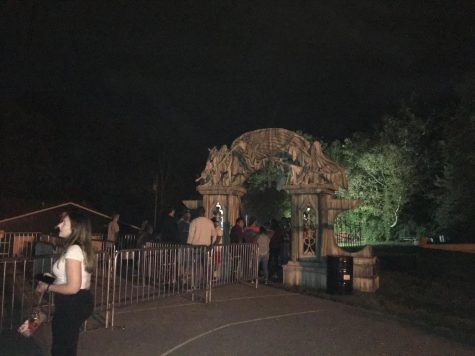 Dark Forest: Dark forest is quite literally a dark forest. You are sent off on a trail in the woods. You are not allowed to take pictures or videos in the trail; you can not use a flashlight, either. The dark forest is based on a family who has been held up in the forest for a year; you have to be very careful when wondering through their woods. They want you dead. You walk through the trail as they come up and bother you, some talk, some just creepily stare, and some chase you with weapons like knives and chainsaws.
13 Doors: 13 doors is a series of trailers linked together. As you walk through, you enter tight spaces never knowing where you are going. Oh, did I mention that people walk on top of the trailers banging on them so that when you are inside it sounds like a stampede?  Towards the end, there are strobe lights and you are greeted with a man who obtains a chainsaw and chases you out. 13 doors is based on a prison and every minute you are greeted with a new prisoner who will be following you through the maze of doors. If you are looking for a good scare, I strongly recommend 13 doors.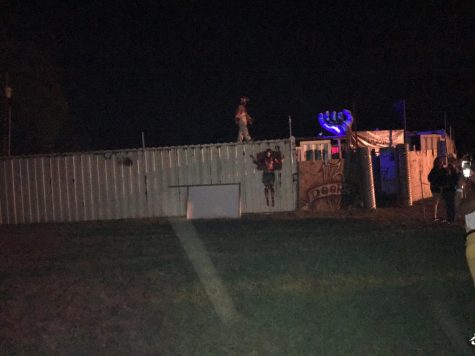 Candyland: Candyland is the most frightening of them all. It is clown based and splits everyone up into groups. Carnival music fills your ears as you walk through the circus tents not knowing who or what will come after you. Clowns run around and chase you with chainsaws as you try and escape. Candyland is based on a carnival and the creatures that call it home; they turn you into a part of the show as you make your way through the haunted tents.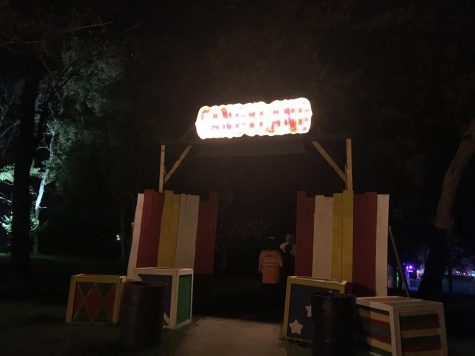 Location and Cost: Fright Night is located at Jacobson Park. It costs $10 dollars per trail, or $27 dollars for all three trail passes.