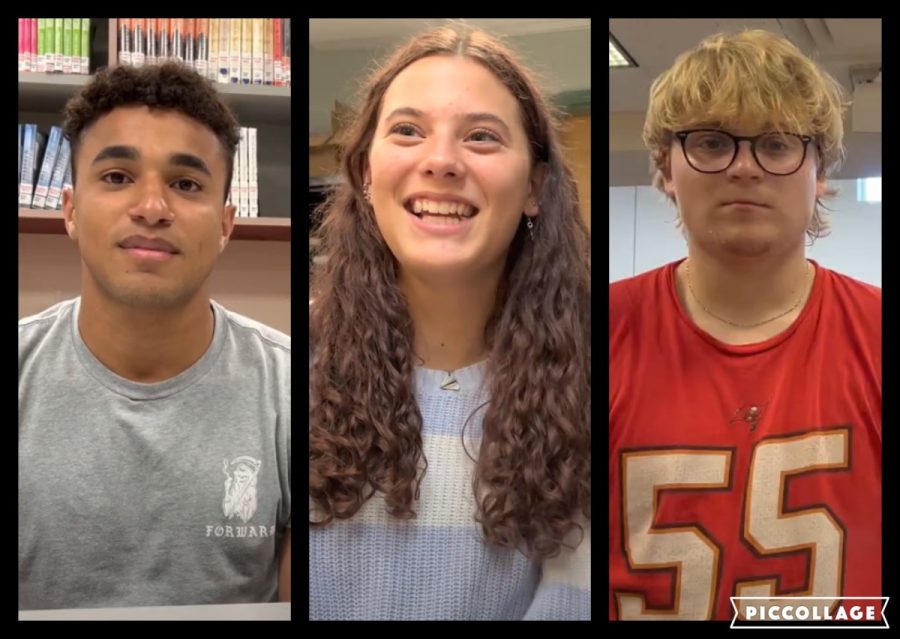 Staying Involved In Sports: Student Athletes Speak Up
Interviews with upperclassmen on their involvement with sports at WCHS.
Extracurriculars can be a major part of the high school experience, however, the amount of options can leave freshmen feeling overwhelmed. The most popular after-school activities consist of sports, and many students naturally gravitate to these options. Here, students from a variety of different sports speak up about their experiences and reflect on their time participating. Jackson Gordon (12) from cross-country, Sydney Paul (11) from Girls' Lacrosse, and Jordan Patterson (12) of the tennis team are all featured below with their advice for incoming freshmen interested in joining sports teams next year.
---
State your name and what sport you participate in: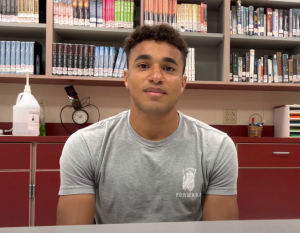 Jackson, "My name is Jackson Gordon, and I'm running track."
Sydney, "Sydney Paul, and I play lacrosse."
Jordan, "My name is Jordan Patterson, and I play tennis."
How was joining a sport beneficial to your high school experience?
Jackson, "Well, I did three sports, I did wrestling, cross-country, and track. Looking back, I could probably even do more because it gives you something to do throughout your high school career, and you make a lot of new friends, participate in some fun activities, and it's overall just a nice community to be a part of especially in Woodford County."
Sydney, "Lacrosse was beneficial because I got to meet a whole bunch of people and I could hang out with Stella a lot more than normal, and it made us more best friends."
Jordan, "When I first joined it really helped me make friends at a new school, it helps me stay active as well." 
What comes with participating in a sport? (money, personal time, making relationships?)
Jackson, "You've got to set aside some of your personal time, just a little bit, and dedicate that to the sport. You can't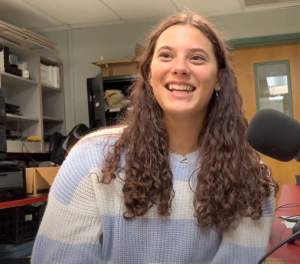 just join and goof around because there's no point in doing that. So yeah, setting aside some personal time."
Sydney, "You have to give up a lot of your free time."
Jordan, "You need to put in the time and for tennis, it's recommended that you take some lessons from some people."
What makes your sport fun/enjoyable?
Jackson, "Specifically track, I think the team bonding and having fun at practice every day, we don't take it too seriously, but we go there and put in the work, and we always do pretty good in meets. So I think that's nice."
Sydney, "Hanging out with your friends all the time and being competitive, I love being competitive. Even though I'm on the sidelines most of the time, once I play, which is JV I am a junior on JV, it's fun getting ball."
Jordan, "I like being outside and staying active, also for tennis it's kind of like you have to hit the ball as hard as you can but also maintain a balance."
Would you recommend joining a sport or club to a freshman, and why?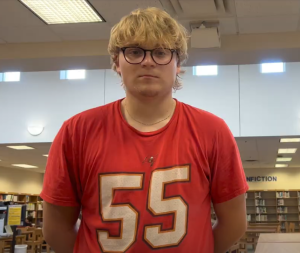 Jackson, "Yes, if you're a freshman definitely play some sport, I'd say honestly just join something like cross-country, track, anything. Those are the two most easy to get into because it's mostly running. So I'd say definitely try it out and who knows you might be amazing."
Sydney, "Yeah. yolo."
Jordan, "I would recommend joining a sport. It helps you make a lot of friends throughout your entire high school career."