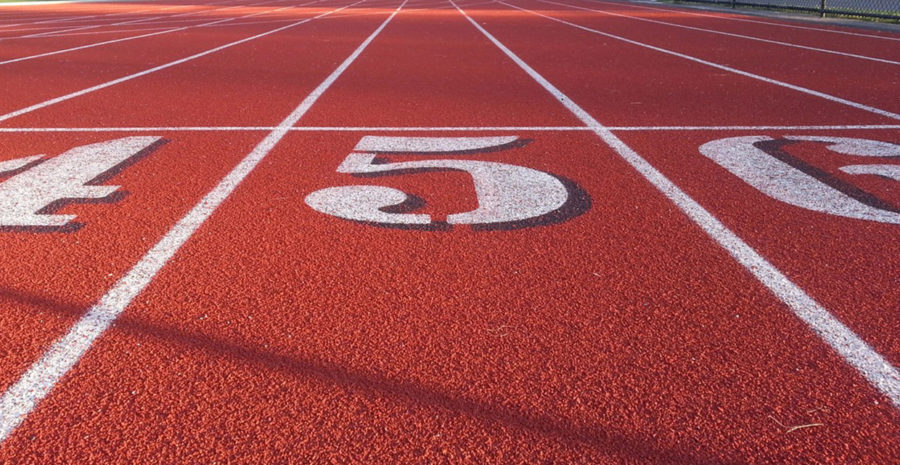 Season Spotlight: WCHS Girls Track and Field
Our Girls' Track and Field team has amazing Seniors that are the cornerstone of the team. Check out their stories before they graduate!
It has been a really weird year to be a senior in high school.
COVID-19 has impacted teenagers dramatically with virtual school and lack of normalcy, but sports have found a way to continue despite the obstacles. Track and field is one of many sports that has had to change how it operates to conform to protocols; lane spacing, temperature taking, and mask wearing have all allowed this season to occur safely. The uncertainty still lurks for sports teams for the entire school though, since one case of COVID-19 on a team can lead to a cascade of missed games. It is still important to find the light at the end of the tunnel: seniors are still able to have a chance to compete and to enjoy their last season with the Yellowjackets.
The season has been off to a great start for the track and field team. The season began on March 26th at West Jessamine, with the Girls' team coming in second and the Boys' team coming in fourth. On April 10th, at Tates Creek, the Girls' team won the invitational and the Boys' team placed 10th. The Girls' team also won two meets the following week at Madison Central and Lafayette, with the Boys' team coming in third and eighth respectively. Last Tuesday,a few of the team members competed at Danville, and without a complete team, the girls took 2nd and the boys took 5th. Ka Mari Black (12th) also was able to set a new school record at the meet in the 100m dash with a time of 12.74 seconds.  The season is currently halfway done, and with many meets to compete at thus far, the Yellowjackets have shown their skill against a variety of teams across the state.
This team would not be complete without its amazing seniors and coaches. I interviewed some of the senior girls on the team as well as the Head Coach, Tracey Sobolewski. The WCHS Girls' Track and Field team will miss the Class of 2021 dearly next year, but as for this season, the team is anticipating an amazing road to the KHSAA AAA State Meet on June 12th.