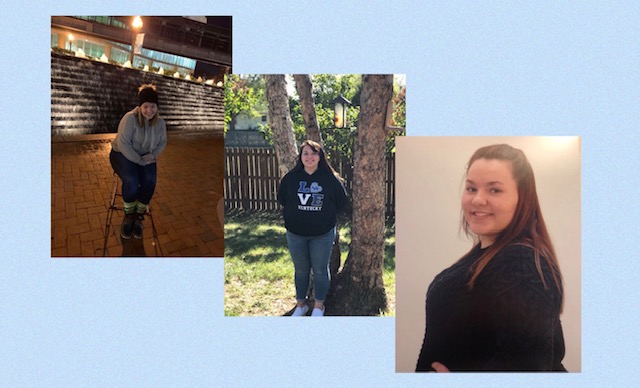 Life of Ariel Martindale
Her Last Year,
The year started out perfectly for the 2020 seniors. All of the perfect pep rallies, football games, senior nights, and so much more. Little did the seniors know the year would end quicker than it was supposed to, missing out on many more memories.
Ariel Martindale is a senior whose memories were taken from her as well. Martindale has lived in Woodford her entire life. There are good and bad experiences for Martindale. One of the scariest moments for her was she was in middle school she got into a really bad car accident with her dad. She loves getting to be with her family and driving around discovering new parts of Woodford. Not only does she like to drive around and hang out with her friends she enjoys painting.
In her free time, she loves to paint different kinds of cartoon characters. I've seen them before and I think they are amazing, she has talent! Her favorite memory is, "Going to Washington D.C. with Bianca." She loves being surrounded by her friends. Martindale cannot wait to see her friends after all this has passed. Even though she can't see her friends right now they are planning activities to do when this quarantine is over with!
Martindale's plan is to go to college at BCTC and one day become a photographer. When life gets hard for Martindale she always has help from her parents to lead her in the right way, "I look up to my parents the most because they always know what is best for me." Now she is ready to begin her long adulthood and see what is in store for her.