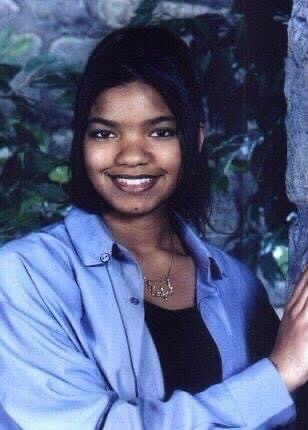 Henry Clay Photographers
Her Heart Belongs Here: Candice L. Kirtley
A short, sweet interview with one of Woodford County's own, Candice L. Kirtley, who shares some of her memories and feelings on what links her heart to the small town.
Note: Kirtley was always and has always been a part of Woodford County. Though her senior year she had to move over to Henry Clay High School and yet, she came right back in the end.
---
What's your favorite memory of Woodford County?
Russell Town Day. Russell St. would have a block party and kids would run around and play all around, and they would even block off the roads. They would also have tents up, BBQs and music, and it was just always a fun time.
What one of your favorite things to do in Woodford County?
Walk around and see different neighborhoods, and the creativity of how people decorate their yards, just seeing the nature of Woodford County. 
What makes you smile?
Doing and seeing people doing good for themselves and others. 
What is your favorite activity/hobby?
Painting and singing.
What is one of your favorite moments with your friends in Woodford County?
There was a store called Y G's, store in Jackson town. After school that's where everyone hung out and there was an arcade. Snacks were cheaper back then and that was just the best hang out to be in back then.
What would you say to people just moving to Woodford County?
That this is a small town with a big heart.
What is one of your best stories from Woodford County?
Watching my daughter (me) do a 5k marathon with girls on the run, and just seeing her bond with other girls in school and how much effort the whole team put together was amazing to see.
---
As you can see, Kirtley knows her way and her place in Woodford County. She even came back sometime after her senior year, because she knew Woodford County is where her heart belonged.