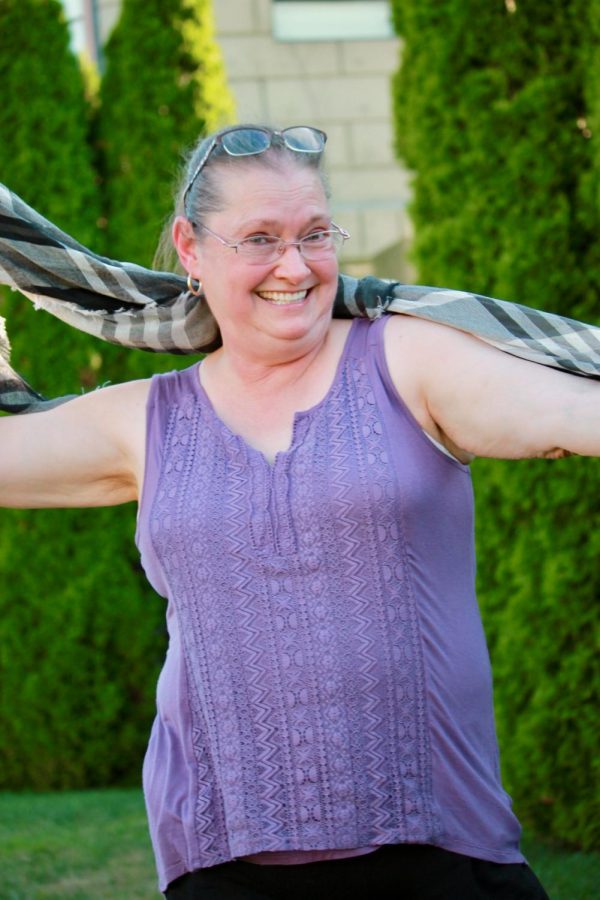 Laura Mitchell
Sandra Frakes: A Mother with a Gentle Heart and Tough Hands
There are three words that make up Sandra Frakes: loving, kind, and hardworking.
Sandra Frakes is a kind and warm mother that lives in Woodford County. She's a hard worker that keeps a bright attitude everywhere she goes. Especially, at her workplace, Cornerstone Pharmacy & Compounding Lab Located in downtown Versailles. She started out making food and milkshakes in the kitchen, but now she does compounding. Sandra is also a loving grandmother that values family to high regard and likes to keep things traditional. She has two daughters and two granddaughters which she says she is very proud of.
"
I am very proud of my daughters and granddaughters. They are kind, loving, atristic, and hardworking. "
— Sandra Frakes
---
What is your favorite memory of Woodford County?
My disabled daughter Abby finished a 5K run without stopping or help. She was just in elementary school, and I was extremely proud and overwhelmed for her. Even though others won medals for finishing the run quicker, I feel she deserved a medal for finishing the race even though it was extremely hard on her. Some teachers stayed outside to cheer her on which I was extremely grateful for.   
What is one of your favorite things to do in Woodford County?
Walk around and look around at the horse farms. The scenery is pretty and it relaxes me to just drive around Woodford County and see the horse farms. I used to live on a farm as a child, and I had a pony when I was little, but then moved on to horses when I got older. I've liked them since I was a child.   
What makes you smile?
My family; I value family and think they're important to a person's life. My children and grandchildren, I especially care for and adore. The joy of watching my children live and grow in their daily lives is a reward I received from raising them. How their personality changes and grows, and the fun we have together is a blessing. 
What is your favorite activity/hobby?
Reading is my favorite hobby; my house is practically a library with how many books I have scattered around it. I love that I can get lost in the stories and get wrapped in something else other than real life. I also love going to different places and time periods in the stories, sometimes even learning things I didn't know before. I mostly like to read romance and mystery because of how gripping a story both genres create.   
What is one of your favorite moments with your friends in Woodford County?
Riding ponies with my best friend Carolyn. Carylon was a really charismatic friend and I loved riding ponies, so it was two of my favorite fun things put together. Nothing really eventful happened, it was just a nice day with a friend I enjoyed.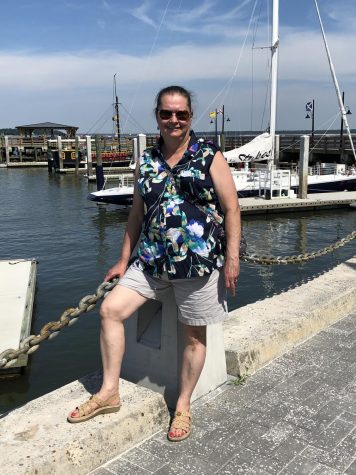 What would you say to people just moving to Woodford County?
You are moving into a beautiful horse county with a close-knit and friendly community. That's about all I can say that's school appropriate at least.   
What is one of your best stories from Woodford County?
When my daughter Laura was in the movie Elizabethtown in 2004. The filming company was filming downtown and they came in the Cornerstone Pharmacy looking for extras. At the time my sister in law Mary, who has passed away, was working at the store and called me. I took Laura downtown where she got interviewed and hired. 
Is there anything you wish was in Woodford County? 
A place for teenagers to hang out. Like a bowling alley, movie theatre, arcade, something like that. Some places they could be safe and congregate.
Is there anything you dislike about Woodford County. 
Politics. It's self-explanatory.