How To: A Tasty Treat for St. Patrick's Day!
Try out these yummy St. Patrick's Day cookies, you won't regret it!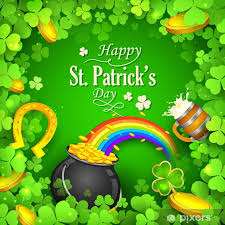 St. Patrick's Day originated from a patron saint named St. Patrick. Born in Roman-controlled Britain in the 4th century, where he would be taken to Ireland to become a slave. After escaping, St. Patrick would then return to convert the Irish people to Christianity. By the time of his death on March 17th 461 A.D., he had established monasteries, schools, and churches throughout Ireland. The country came to celebrate this day with religious services and feasts. In the United States, St. Patrick's Day turned into a largely secular holiday celebrating Irish culture, with Boston holding the first St. Patrick's Day parade in 1737, then New York City in 1762. And Chicago has dyed their river green every year since 1962 to celebrate the holiday. To celebrate this saint, check out the cookie recipe below for some delicious, green, treats.
---
Course: Cookies, Dessert
Prep Time:10 minutes     Total Time:20 minutes     Servings:3 dozen
Ingredients:
1 cup of sugar
1/2 cup butter softened (1 stick)
1 egg
1/2 cup of sour cream
1 small box instant vanilla pudding mix (3.4 oz)
1/2 tsp salt
1/2 tsp of baking soda
2 cups all-purpose flour
2 tsp mint extract
3 drops blue coloring + 10-15 drops of green coloring
1 1/2 cups of chocolate chips
 Instructions:
In a big bowl, mix together the sugar and butter. Then, add the egg, sour cream and pudding mix.
In a smaller bowl, combine flour, salt and baking soda. Incorporate the flour mixture into the pudding mixture and mix until well combined.
Add the food coloring until you have the color you like and add in your chocolate chips
On a greased cookie sheet, drop the cookie mixture by rounded tablespoons
Bake at 375 degrees for 10 minutes
Step-by-Step Directions:
Leave a Comment
About the Contributor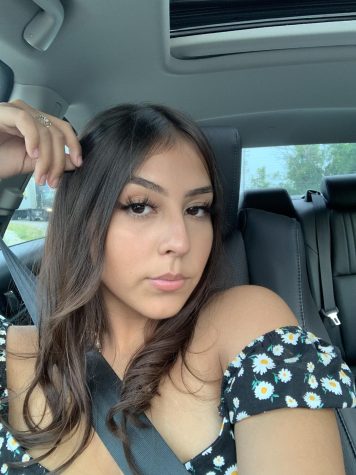 Ashley Quiroz, Staff Reporter
Ashley Quiroz is a senior at Woodford County High School. This is her first year as a journalist for The Jacket Journal. She enjoys spending her free time...