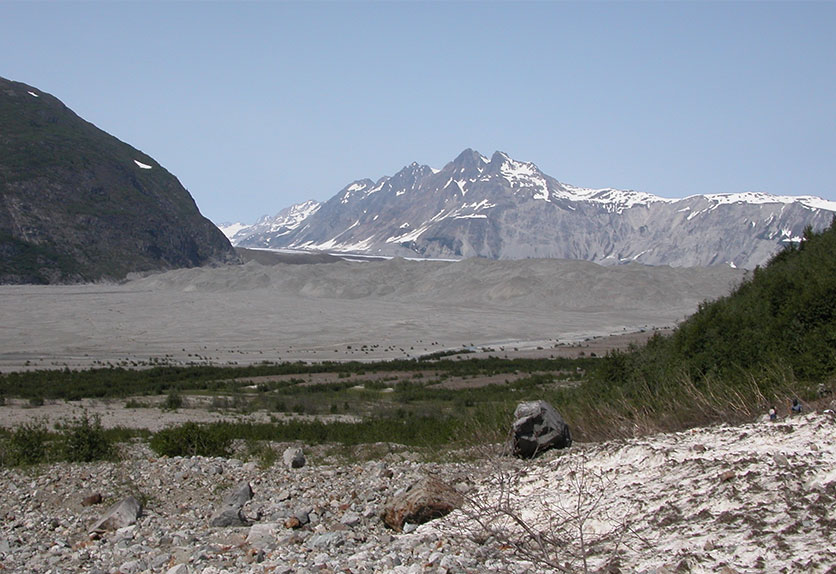 Bruce F. Molnia
The issue of climate change is a global controversy that is the subject of many hot political discussions and debates. Previously known as "global warming," but now referred to as climate change, the topic centers around the scientific claim that the average temperature of the Earth is rising, leading to a variety of environmental consequences. This spike in temperature, scientists say, is caused by an increased output of carbon dioxide and other "greenhouse gases," or gases that remain in the Earth's atmosphere and prevent heat from leaving Earth's surface. Some of the most significant effects of climate change are the melting of ice caps in the Arctic, which leads to a rise in sea levels, as well as increased rain and longer periods of extreme hot or cold. This buildup of greenhouse gases is credited to humans and our heavy greenhouse gas emissions. 
While acknowledgment of climate change has steadily increased throughout the years, there are some who still refuse to confirm the validity of the topic. The opposition claims that the Earth undergoes natural periods of hot or cold and that humans are unrelated to the environmental changes the world is currently witnessing.
Many individuals lie somewhere in the middle; they are either not interested, or uneducated on the topic and its several facets. Below are two limited perspectives from the opposing sides, as the arguments for both viewpoints are extensive and thorough.