Ruggles Goes All Out For Seniors
What does Ruggles Sign company actually do?
Hang on for a minute...we're trying to find some more stories you might like.
Not many people know what Ruggles Sign actually does. Well, they make most of the signs we see around us, including signs for KFC, Krogers, and Shell. Employees work together to make the sign and install the sign on sight. Ruggles wants its customers to have the best products and for them to be installed the right way.
When some senior students visited Ruggles on March 12th, Industry Day, Ruggles owner and founder, Tim Cambron, explained to the seniors that they make efficient signs and then he introduced Ryan Couch.  Ryan Couch is the Product Manager. He makes the designs and talks to the customer to see if he's created what they want.
Jaye Williams is the Designer. He finishes the design of the sign based on what the customer gives them. He makes it about 10 different ways to see which letters look the best.
Then the sign goes to Cody Lewis, our own wrestling coach here at WCHS. He manufactures the letters and the sign and then it gets shipped off to where the sign goes. It takes the entire team to make sure each sign is created correctly and with care.
About the Writer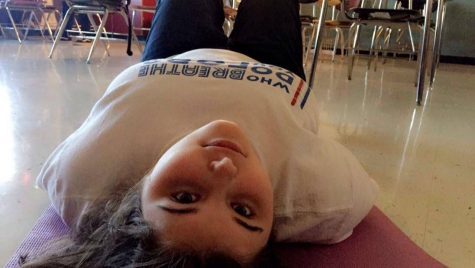 Brook Jankowski, Staff Reporter
Brook Jankowski is a Senior at WCHS and has been writing for The Jacket Journal for four years. Brook loves the color purple as well as writing and drawing....