My Strange Addiction: Vanessa Jones and Protein Shakes
Featuring "Healthease" and their shakes
Hang on for a minute...we're trying to find some more stories you might like.
In January of 2019, Vanessa started working at the shake place in Frankfort called "Healthease" and went to their Nutrition Club, a health and wellness club where one learns how to be healthier and get proper nutrition. After going to the shop daily and getting a protein shake, she decided to start making the shakes at home for herself, then started working at the shop and selling them in October. Ever since then, she has been working in "Healthease" the protein shake shop daily. "I started drinking the Herbalife shakes to help me lose weight and learn how to become more healthy," said Jones.  She saw the perfect opportunity to join "Healthease," and since October, Jones has been working at the protein shop and selling products on her website to customers and her website business has been growing rapidly. "It's not just a business, it's a lifestyle—it's Herbalife life," said Jones. Jones drinks all kinds of different shakes at a rate of one to two per day. When it comes to drinking shakes, her favorite flavor is the chocolate brownie batter.
Herbalife Nutrition has been around for 39 years and there are a variety of shake places around the world. Herbalife products provide energy and nutrition to help individuals in our communities to live healthily and have a happier, better life. There are business opportunities that provide essentials for starting your own business such as leadership training, self-improvement, and professional development. There are monthly meetings located in different places around states. My mom and I attend these meetings, which are usually held at convention centers. We've been to Ohio and are planning to go to Detriot in April. The meetings provide you with information to help improve your business and provide opportunities for you to meet new people. Herbalife focuses more on shakes, but they also have a variety of products such as shampoo, conditioner, lotion, acne medicine, sleep time medicine, and much more.
About the Contributor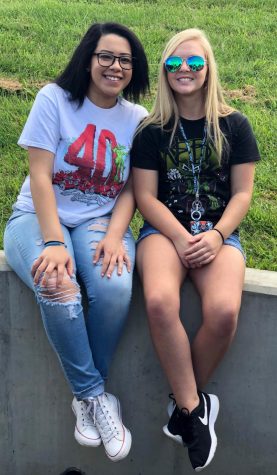 Brooke Jones, Staff Reporter
Brooke Jones is a junior at WCHS. She is going into her third year of working with The Jacket Journal. She loves going to the coffee shop and drinking...